Safe Opening & Repair
You Don't Have To Be Locked Out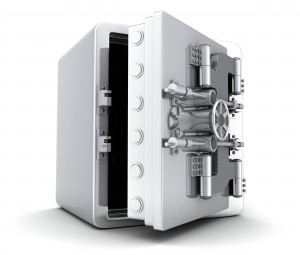 Plaza Locksmith is capable of opening and servicing a multitude of different brands and types of safe. No matter the access method, dial, electronic or key, we can open it and service it! We also carry small and depository safes in our store!
Sentry
Liberty
Amsec
Honeywell
Gardall
Star
Many, Many More!
An Open Safe Is Easier To Service
Believe it or not, your safe needs routine maintenance to ensure that the locking mechanisms as well as the access mechanisms will function properly for years to come. Cleaning and lubrication both help to ensure smooth operation of the door and locking mechanisms while tightening and adjusting are standard procedure to ensure smooth, easy, secure access to your valuables for the foreseeable future. Neglecting the inner workings of your safe could potentially result in you losing access to your valuables, incurring a costly safe opening visit. Don't let your safes' mechanical workings slowly deteriorate, request a maintenance visit from us today!